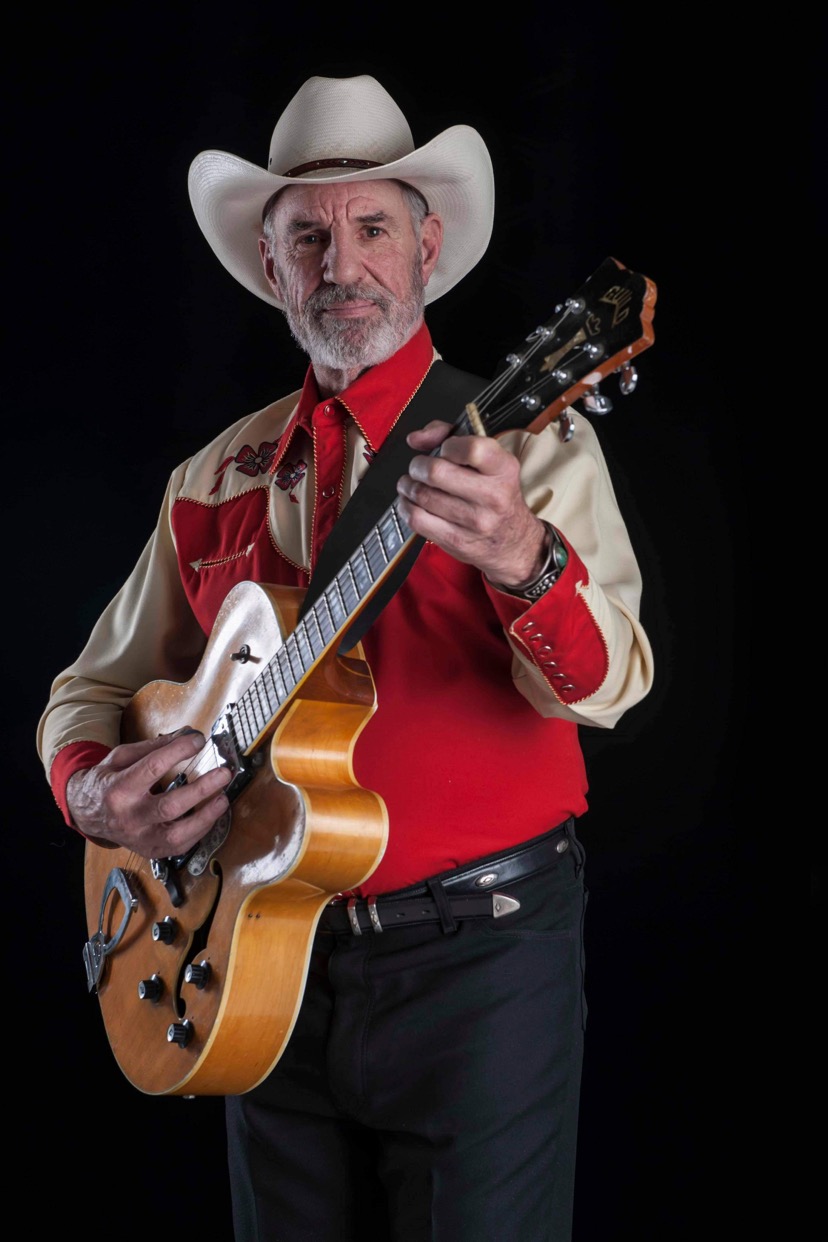 Tommy Thomsen & Wendy Dewitt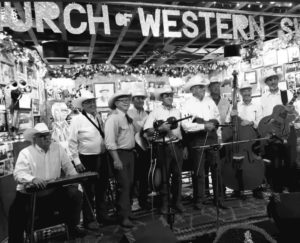 Tickets $25
Purchase Tickets
TOMMY THOMSEN
Western Swing/Country
Singer, piano pounder, and guitar picker extraordinaire – grew up in Sonoma, California, at a time when small-town values were still a way of life in the Valley of the Moon. As a child, his first instrument was the piano. He studied classics and worked his way up to performing Franz
Liszt's Hungarian Rhapsody at his last recital. After his mother, Jean (aka "Big Red,") taught him to play a mean Boogie Woogie, he segued into all things Americana. He leaped from Liszt to Jimmy Reed's You Got Me Runnin' and never looked back. As a teen, he took up guitar and began his first professional band, "The Headsman," incorporating Texas Blues and Rock 'n Roll classics. In 1995 in a ceremony attended by many former Texas Playboys and professional musicians, Tommy Thomsen was honored by being inducted into the Western Swing Society Hall of Fame in Sacramento. Subsequent awards include the Pioneers of Western Swing Hall of Fame in Seattle and the Western Swing Society of the Southwest in Tulsa, Oklahoma.
Tommy toured extensively – including, France, Italy, Denmark, and Japan. He has become a hometown legend and enjoys volunteering for local charities – such as the American Cancer Society and American Liver Foundation, Sonoma Valley Hospital, Hospice Work, and various benefits for local people in need.
Wendy DeWitt
Boogie Woogie
Wendy DeWitt with Kirk Harwood, plays boogie woogie and blues on the National and International blues scene. This powerhouse duo are two-time regional winners and International Blues Challenge Finalist. After a recent European tour, the band's latest album, Getaway made the top of the charts in Italy.
Wendy, a Santa Rosa High graduate, caught the attention of Western Swing Hall of Famer Tommy Thomsen (Sonoma) at age 10 and hasn't stopped since.
Former pianist for Hank Ballard and Steve Freund, Wendy has also played with, Charlie Musselwhite, Otis Rush, Big Time Sarah, and Jimmy Thackery. She tours national and international festivals and produces annual piano events including the long-running Queens of Boogie Woogie. She is a founder of the San Francisco International Boogie Woogie Festival.
Kirk Harwood
Jazz-trained drummer and vocalist, Kirk Harwood worked with Norton Buffalo (Steve Miller), Huey Lewis, Tommy Thomsen, and Roy Rogers, before teaming up with Wendy in 2012.
Kirk Harwood plays traps with passion, precision, and creativity that only comes from training, experience, and inherent soul.  His early bands include Huey Lewis and Clover, Norton Buffalo, and Roy Rogers, and tours major venues while opening for Steve Miller. Kirk is a veteran of West Coast blues, rock, and soul and for 30 years accompanied Western Swing Hall of Famer Tommy Thomsen.
You can hear Kirk Harwood on Norton Buffalo's award-winning albums Loving in the Valley of the Moon and Desert Horizon. He's also recorded with Maria Muldaur, Tommy Thomsen, and the Ambassadors of Western Swing. Kirk's style is inspired by Buddy Rich, Joe Morello (Dave Brubeck), and David Garibaldi. Studying with San Francisco's legendary Johnny Markham ensured that the finer points of musical expression and creativity are integral parts of his musical language.