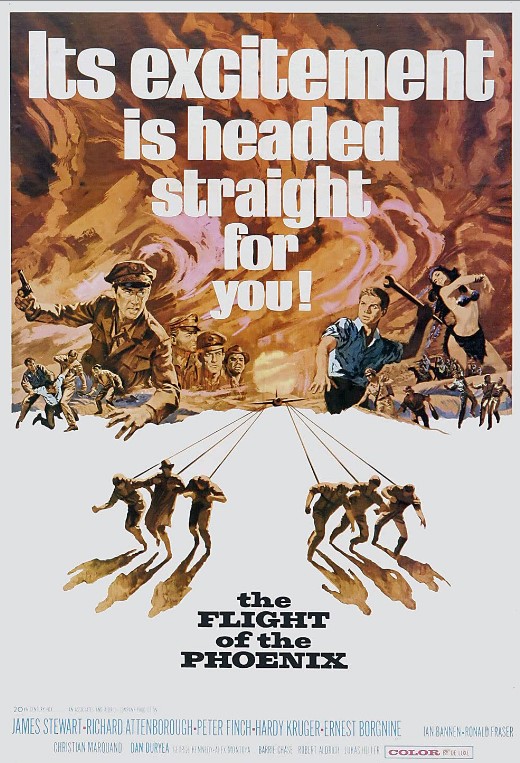 Flight of the Phoenix – Classic Movie
This 1965 adventure drama stars Jimmy Stewart, Richard Attenborough, and Peter Finch. The plot is quite simple: survival. Yet the screenwriter and director mold this basic premise into a complex and compelling two hours of cinema. With little more than one set and no costume changes, the action is confined to the few yards around an airplane crashed in the desert, but with a story more gripping than most "action" movies. With the lead characters being from England, America and Germany, the film deftly touches on the tension many people still felt in the 1960's about working side by side with a former enemy in the new post-war world. The overall message is clear. In the brave new world, unless we put aside old divisions and value input from everyone, no one gets out alive.
Not rated. In color.  Run time 2 hrs, 22 mins. Assistive listening devices available. Sponsored by Jon Henderson.
Tuesday, June 27, 2023
Movie Starts at 6:00 pm
Free Admission, Donations Accepted