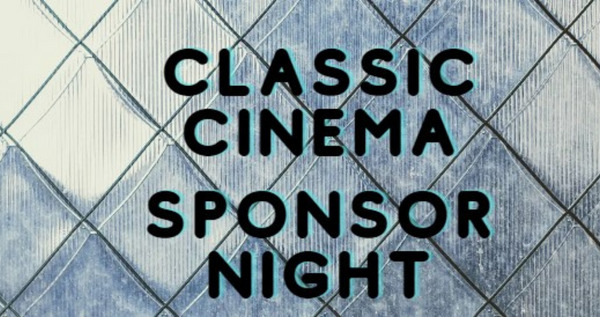 Classic Cinema Sponsor Night
Come one, come all to the Classic Cinema Sponsor Night!  Here's your chance for your organization to sponsor a movie at the Soper Reese Community Theatre!  Here's how it works:
The theatre shows two classic films per month.  One on the second Tuesday and one on the fourth Tuesday. 
All 18 films are available for sponsorship and are open to your choice of film.

Films must be at least 40 years old and not been shown at the theatre in the last three years.  In other words, made in 1982 or later.

Sponsorship is $150 per film. 

You may sign up for more than one film and each film may have up to two $150 sponsors.
We will help you find the film you want to sponsor!  Light refreshments will be served!
Date:  January 17, 2023
Time:  6:00 pm