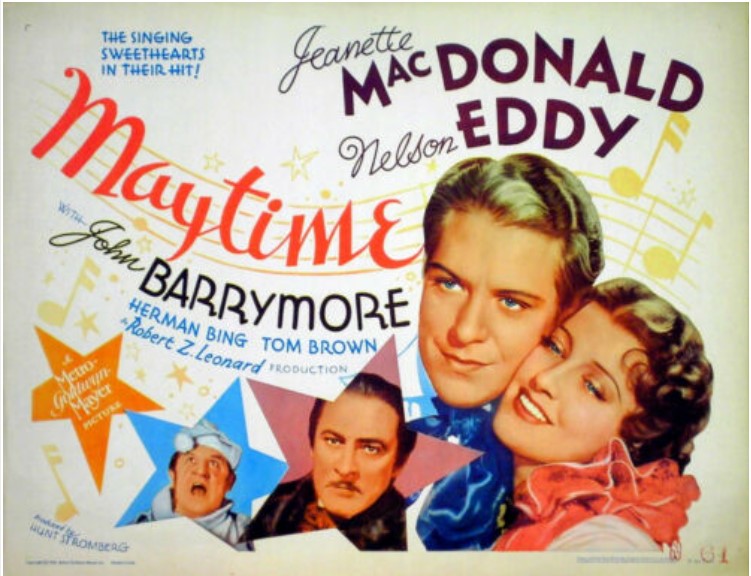 Classic Cinema – Maytime
The aging Marcia Mornay (Jeanette MacDonald) looks back on her long life and career as a renowned opera singer. As a young woman, she is trained by expert vocal teacher Nikolai Nazarov (John Barrymore). When Nikolai asks Marcia to marry him, she agrees to the wedding because, although she does not love her instructor, she is unwilling to break his heart. Just before her wedding, though, Marcia meets and falls in love with aspiring singer Paul Allison (Nelson Eddy).
Movie Time:  6:00 pm
Sponsors:  Alex Valiansky
Donations Accepted
PLEASE CALL THE THEATRE TO CHECK ON COVID REQUIREMENTS BEFORE COMING TO THE SOPER REESE!