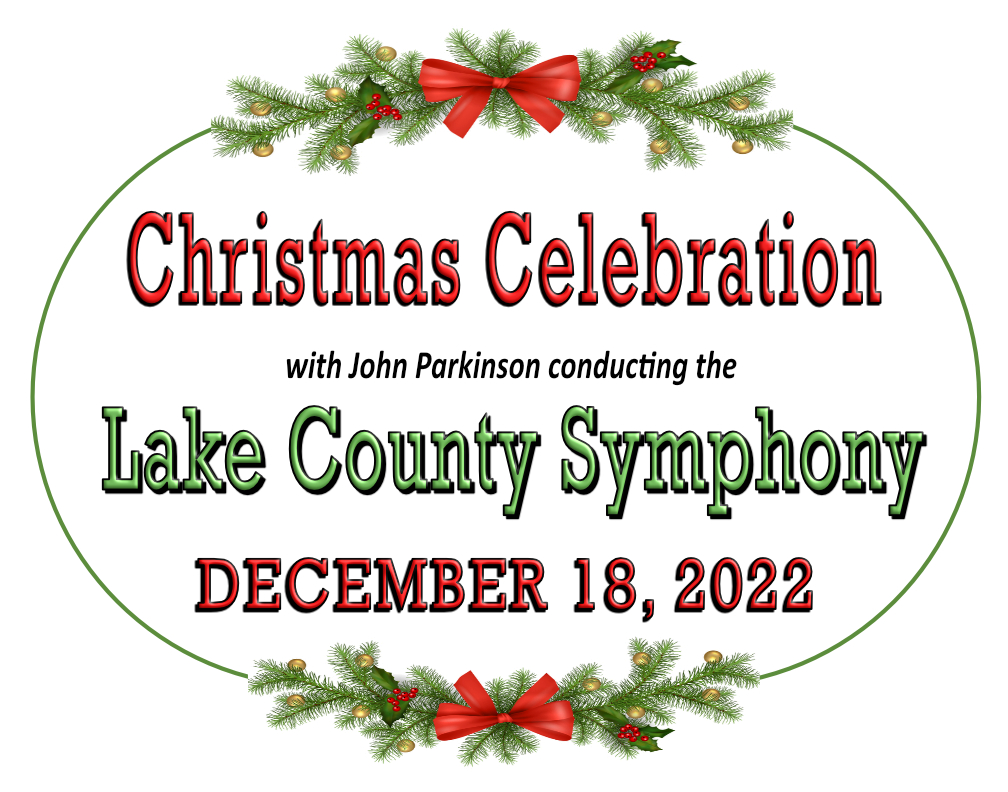 Christmas Celebration – Open Rehearsal – Lake County Symphony
December 18, 2022
After a long two-year hiatus, the Lake County Symphony Christmas Concert is back-live and in person- at the Soper Reese Theatre on December 18. The concert begins with the new Lake County Community & Youth Orchestra (conducted by Dr Camm Linden) playing several holiday favorites. The main program (conducted by Music Director John Parkinson) consists of traditional Christmas orchestral music and a performance by local singer-songwriter-producer Andre Williams. As in the past, the concert ends with an audience participation event: the carol sing-a-long and the "Hallelujah Chorus" from Handel's Messiah.
The rehearsal performance at 11 a.m. is only $5 for adults and is free for those under age 18. The regular concert starts at 2 p.m. It's usually a sell-out so get your tickets early!
Concert Times:
11:00 am – Open Rehearsal (Use Link Below)
2:00 pm – Concert (CLICK HERE) to purchase tickets for the 2:00 concert.