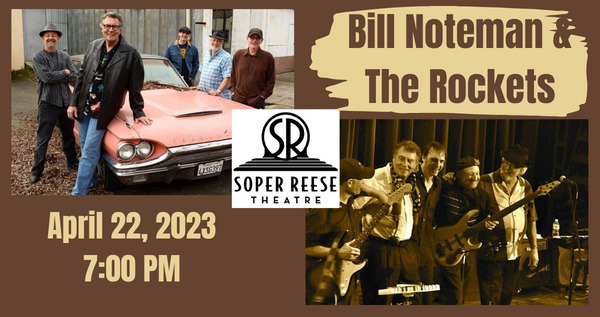 Bill Noteman And The Rockets
Fan Favorite Bill Noteman and the Rockets return for their 10 annual final concert.
Bill will blow the roof off and the dance floor will be full all night. Don't miss this one
cause you never know when it will actually be the last.
Date:  April 22, 2023
Time:  7:00 pm
Tickets:  $25 & $30
Check back soon to buy tickets!