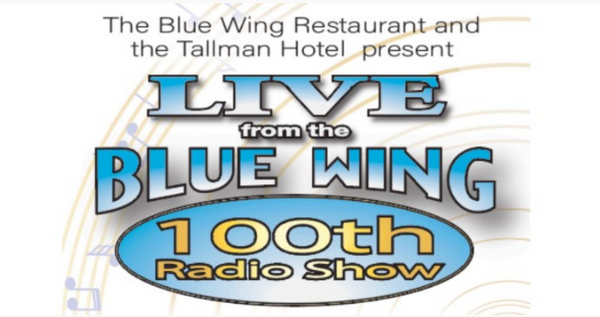 Live From the Blue Wing At The Soper Reese Theatre
 On Sunday February 5,2023 from 2 to 4pm
,  we will be celebrating our 100th radio show with a 
live 
performance of the show on the big stage with a big dance floor at the Soper Reese Community Theatre at 
2
75 S Main Street in Lakeport, California. 
Live Dance Music
 by Steve Lucky and the Rhumba Bums featuring Miss Carmen Getit. Also performing 
live 
will be legendary sax player Nancy Wright.
    The radio show is called "Live from the Blue Wing". It will air on 
KNTI.COM
 99.5FM on Tuesday February 7 at 8pm. It will also air on 
KPFZ.ORG
 88.1FM on Friday February 10th at 4pm.
    Admission is by monetary donation to the Soper Reese Restroom Renovation Fund.
Refreshments available.
"Live from the Blue Wing" captures musical performances at the Blue Wing Restaurant and Tallman Hotel in Upper Lake,California.This anniversary show will be performed LIVE at the Soper Reese Theatre in Lakeport.
    The celebration continues that evening from 6 to 8pm at the Blue Wing Restaurant in Upper Lake. Call 707-275-2233 for dinner reservations.
Date:  Sunday, February 5, 2023
Time:  2:00 pm – 4:00 pm