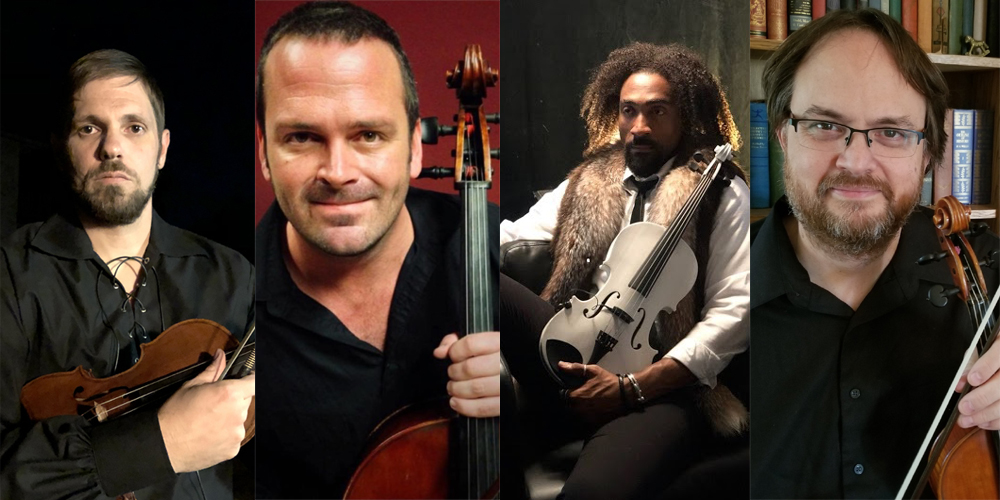 Synergy Chamber Players
Saturday, January 18, 2020
7:00 pm Doors open 6:30 pm
Sponsored by Kirsten Olson
First in the theatre's Contemporary Chamber Music series of 2020. Nathan Crozier, a Lakeport School District teacher, plays the violin. Eric Sheaffer, cellist, is a native of Modesto, Calif., Joshua Estrada, violin, hails from Bakersfield, Calif., and Keith Law, violin, comes from the Bay Area by way of Pittsburgh, PA. The group's mission is to share musical works that embody the best aspects of our shared human experience, and to reflect musical traditions that celebrate the pinnacles of human achievement and endeavor.
The group will be playing the String Quartet No. 2 in D by Alexander Borodin, and the "American" Quartet by Dvorak (String Quartet No. 12 in F major Opus 96).
$20. Open Seating at Tables & in Balcony
Free for age 18 and under.
Theatre members (Patron Level and Above) receive an automatic discount online and in advance at the box office, or ask for it at the Door.