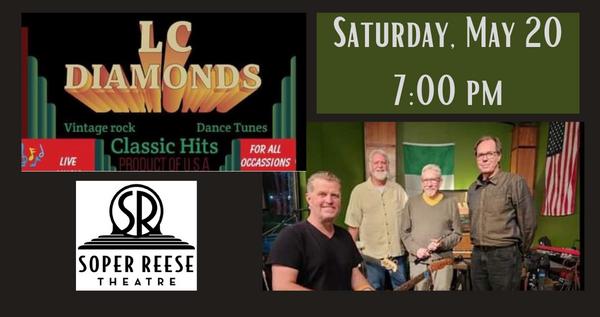 LC Diamonds at the Soper Reese Theatre!
The Diamonds play in many places, but non are like seeing, hearing and dancing
with them at the Soper Reese. Join us for their return to the big stage.
Date:  May 20, 2023
Time:  7:00 pm
Tickets $25 & $30
Check back soon for tickets!