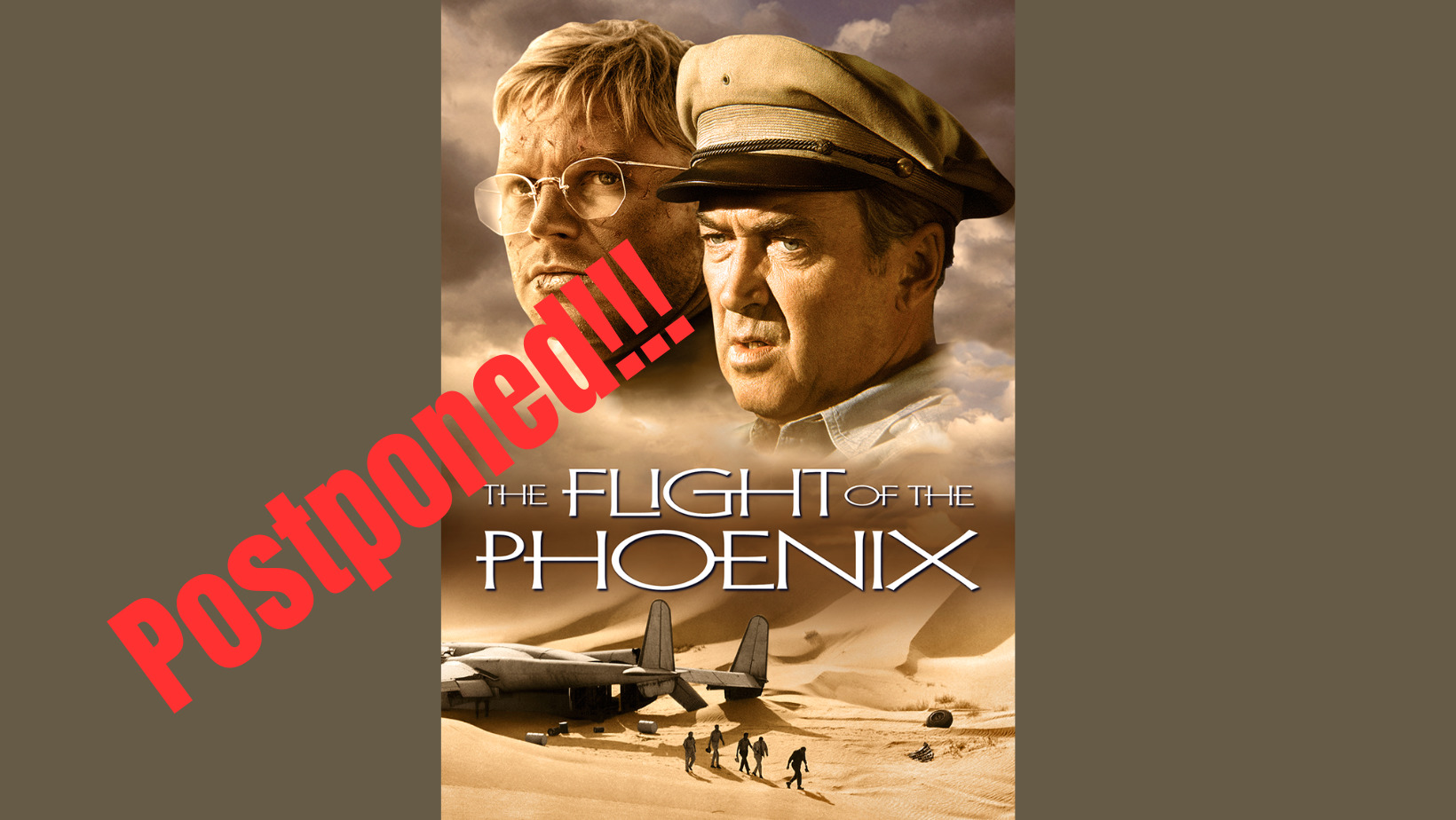 Flight of the Phoenix – Classic Movie
DUE TO THE POSSIBILITY OF SEVERE WEATHER, WE HAVE POSTPONED THIS MOVIE TO JUNE 27, 2023.  WE APOLOGIZE FOR THE INCONVENIENCE!
The Flight of the Phoenix is a 1965 American survival drama film produced and directed by Robert Aldrich, based on the 1964 novel of the same name by English author Elleston Trevor.  The story follows a small group of men struggling to survive their aircraft's emergency landing in the Sahara. It stars an ensemble cast, with James Stewart, Richard Attenborough, Peter Finch, Hardy Kruger, Ernest Borgnine, Ian Bannen, Ronald Fraser, Christian Marquand, Dan Duryea and George Kennedy.
February 28, 2023
Movie Starts at 6:00 pm
Donation Accepted
Sponsored by John Henderson