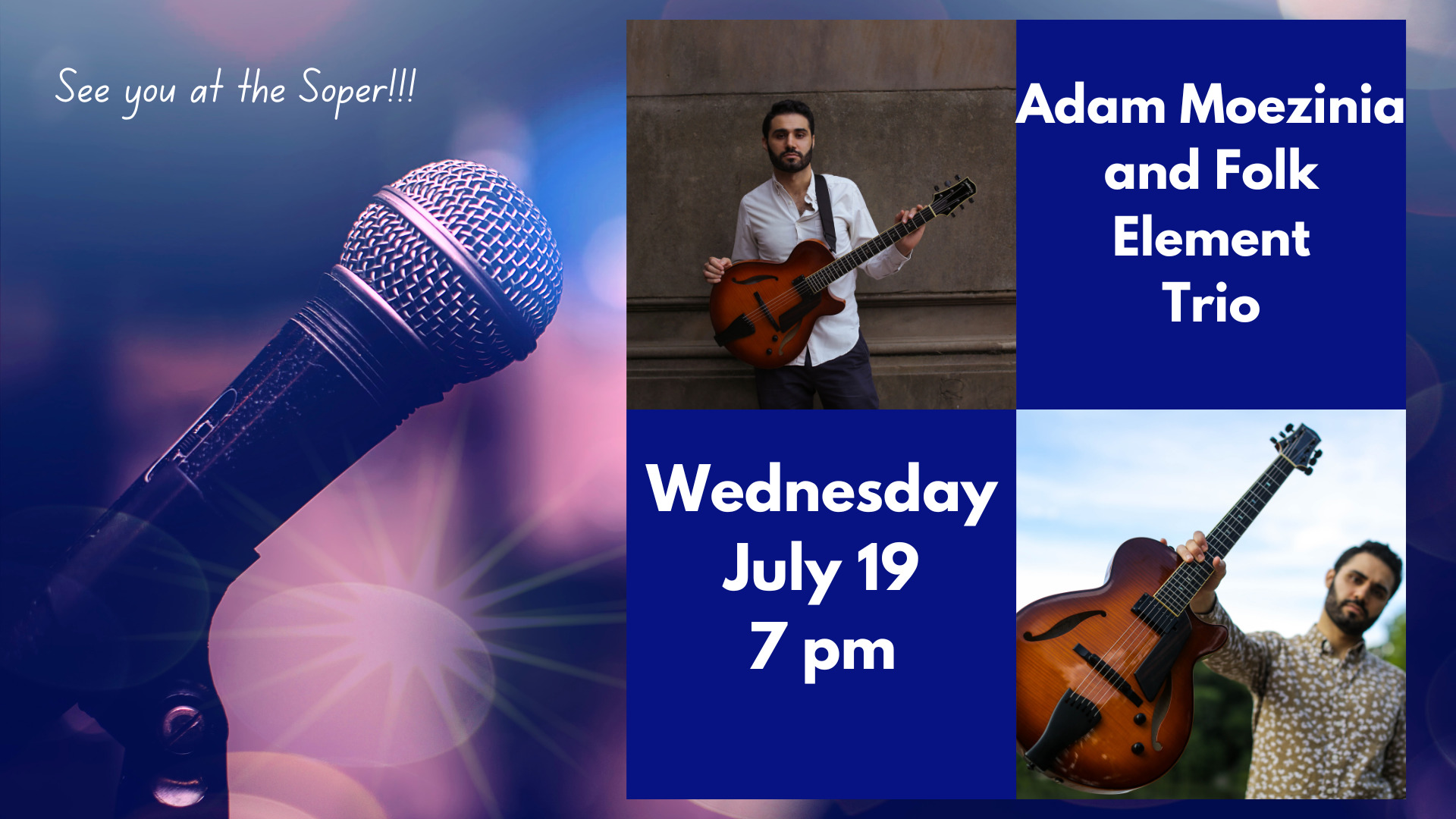 Adam Moezinia, And Folk Element Trio
Wednesday, July 19
7:00 pm
Tickets $20 Open Seating
Guitarist Adam Moezinia is a native of Los Angeles, where he studied at the
Los Angeles County High School for the Arts (LACHSA) under the
mentorship of Jason Goldman, Walter Smith III, and Kenny Dennis. In 2010,
he moved to New York City to study at The Juilliard School. Since then, he's
worked with many greats such as Freddy Cole, Mike LeDonne, Cecile
Mclorin Salvant, George Coleman and Kenny Washington at venues like Jazz
at Lincoln Center, The Blue Note, Birdland, Smoke, Scullers and Bird's
Basement. Adam has also been performing regularly with his band the "Folk
Element" trio since 2017. The trio is rooted in the jazz tradition but is
influenced by folk music from all over the world including West Africa,
South Africa, the Caribbean, the UK and Appalachia. As of April 2021, they
officially released their debut album "Folk Element Trio" available on all
major platforms! Moving forward, they will continue to explore the unique
relationship between jazz and folk music, sharing those discoveries with
audiences across the globe.